Taco Chip Dip
Taco Chip Dip is so good and simple to make. Whip the ingredients together, scoop it into a casserole dish, and top with cheese. Serve it with a big bag of Tortillas Chips or Doritos.
The first time I had this. I could not stop eating it. By the end of the night, it was all gone. It really is that good. I found myself making it over and over again until I had my fill.
Now I always come back to this. It's just too good. It's an excellent dish when hosting or serving at a gathering. I serve it up during the Holidays and a few times in between the Holidays too.
It makes a large Tray where you can set down with a side of Tortilla Chips.
Taco Chip Dip Ingredients
Cream Cheese
Sour Cream
JAH Taco Seasoning or Old El Paso Taco Seasoning
These three ingredients are whisked together until nice and smooth before being scooped into a tray or shallow casserole dish. Then topped off with shredded Cheddar Cheese and refrigerated until ready to serve.
This is the base recipe, to which other ingredients can be added to shape the dip.
This is the beautiful thing about this dip. You can serve this just as a simple dip or get complex with it, adding in a layer of Taco seasoned meat, Refried Beans, and/or topping it off with Salsa.
You can even serve it hot. Place it into the oven to bake at 350 F for about 20 minutes. Remove and serve.
Taco Chip Dip Toppings
Top with Diced Onions, Tomatoes & Peppers or Pico De Gallo or even a bit of Salsa on top before adding the Cheese. Guacamole, Red Taco Sauce, Cilantro Cream Sauce, and other blends of cheese work too.
Pico De Gallo
Shredded Cheese
The go-to cheese is Cheddar Cheese. Although this can be exchanged with the Three Cheese Blend of Mozzarella, Cheddar, and Monterey Jack Cheese or the Tex Mex Cheese.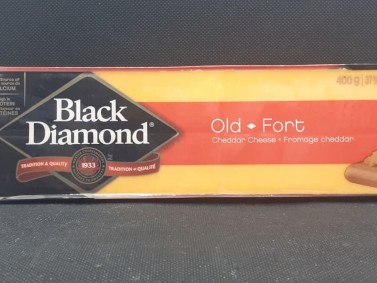 Cheddar Cheese
Chips
Any kind of Tortillas Chips can be used with this dip. To change things up a bit, you can substitute the tortilla chips with Nacho Doritos.
Tostitos
I prefer the round Tostitos instead of the triangle ones to scoop up that wonderful Dip.
Taco Chip Dip
Quick and Easy Taco Seasoned Chip Dip topped with Cheese and Diced Vegetables if desired.
Equipment
1 Mixer

1 Casserole

9×13 or other containers
Ingredients
1

8 oz

Cream Cheese

-

room temperature

1

8 oz

Sour Cream

1

Pck

Taco Seasoning

As

Desired

Cheddar Cheese or Mixed

As

Desired

Diced Onions, Tomatoes, Green Onions, Peppers

-

optional
Instructions
Combine all ingredients together in a mixer except the Cheddar Cheese. Mix until everything is blended well and Creamy.

Spread dip out into a shallow casserole dish or pan in an even layer. Top with shredded Cheddar Cheese and optionally with diced Onions, Tomatoes, and Green Onions or Salsa to your liking.

Refrigerate covered. When ready to serve, lay out with some Tortilla Chips, Tostitos, or Doritos.
Burrito Bowl

This Taco Burrito Bowl is made with all the same ingredients used to make a Taco Burrito. All layered in a Plate, Bowl or Tortilla Bowl. Place everything out on the table, so everyone can build their own with some Soda and enjoy a Family …

Read more

Aioli Pork Chops

Aioli Pork Chops are just Phenomenal! These Pork Chops are marinated in an Aioli Marinade using the Jar version of it. Where everything is placed into a Jar and puréed with an Immersion Blender. Slow cooked until fork tender. Just as they come out of …

Read more

Taco Burritos

Try Taco Burritos for your next Taco Tuesday Meal. Stuffed with Refried Beans, Mexican Rice, Red Taco Sauce, Beef, Sour Cream and Cheese. Rolled up and toasted in a pan or grilled crispy. You can add in or omit any Burrito fillings to customize your …

Read more
---